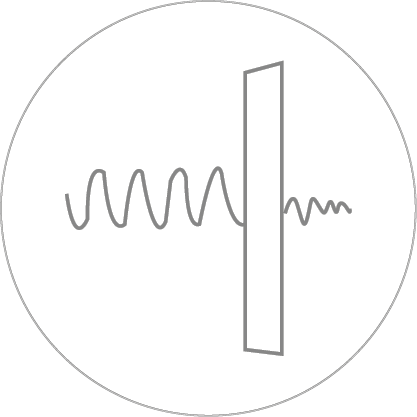 ACOUSTIC PERFORMANCE
Gracili minimal systems® offers a unique integration of seamless acoustic ceiling
solution by BASWA acoustic. This integration is only applicable to Gracili minimal
systems®. The seamless acoustic plaster BASWA Phon reduces and controls the
reverberation time in spaces, and the durable marble finish seamlessly integrates
into the design of the architecture. In addition to the seamless acoustic plaster
solution, accessories such as the invisible sound speaker BASWA Sonic, which
perfectly integrates into the ceiling as the sound system where Gracili minimal
systems® is located near an audio/visual area. When configured with our minimal
system, the acoustic properties will create an optimal acoustic environment and is
ideally suited for areas of the home such as home cinemas, indoor pool areas and
other areas where guests are entertained indoors.